2012年 02月 22日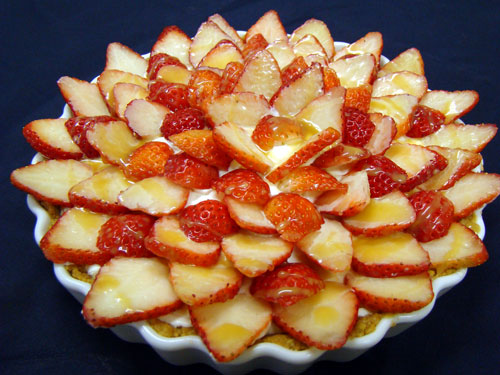 Ingredients
175g crunchy biscuits , such as Hobnobs
75g butter , melted
400g strawberries
284ml tub double cream
5 soft toffees
200g tub Greek yogurt
icing sugar , for dusting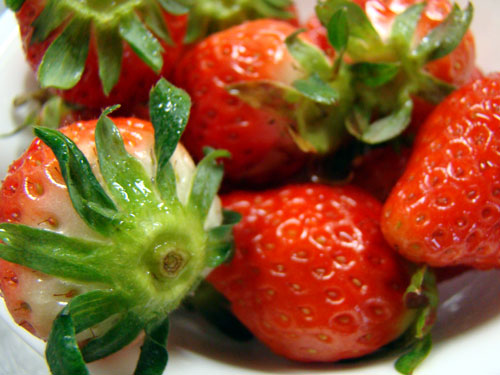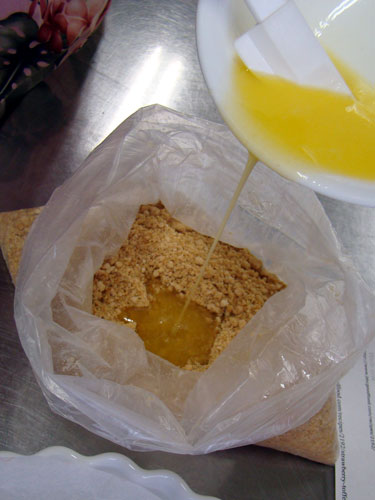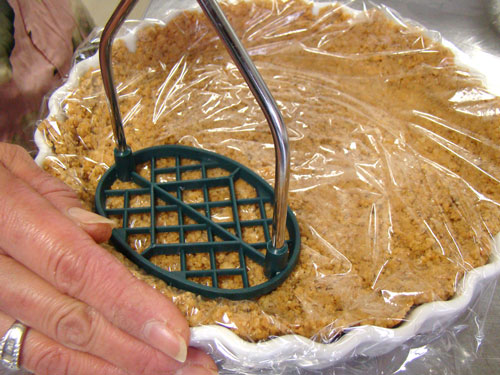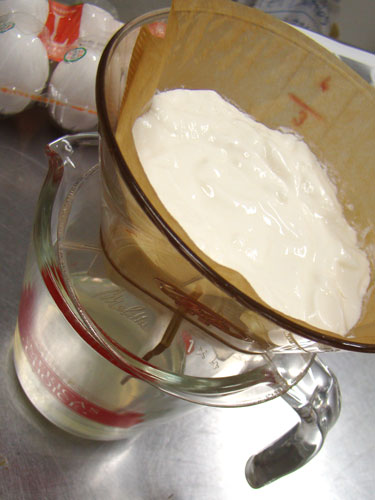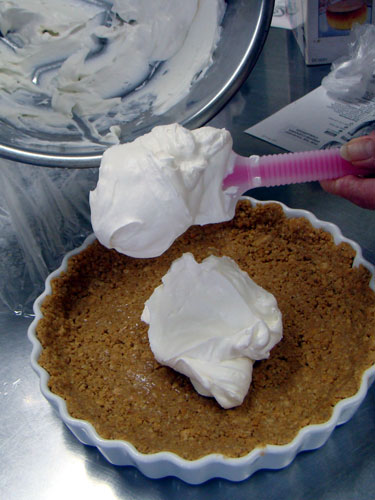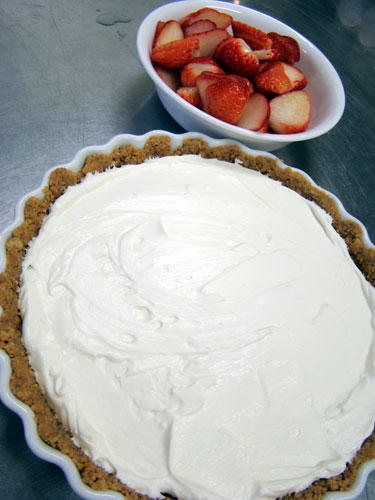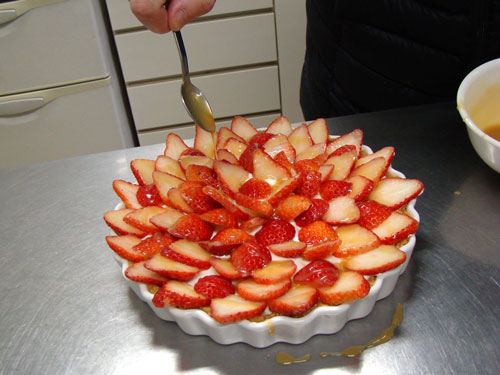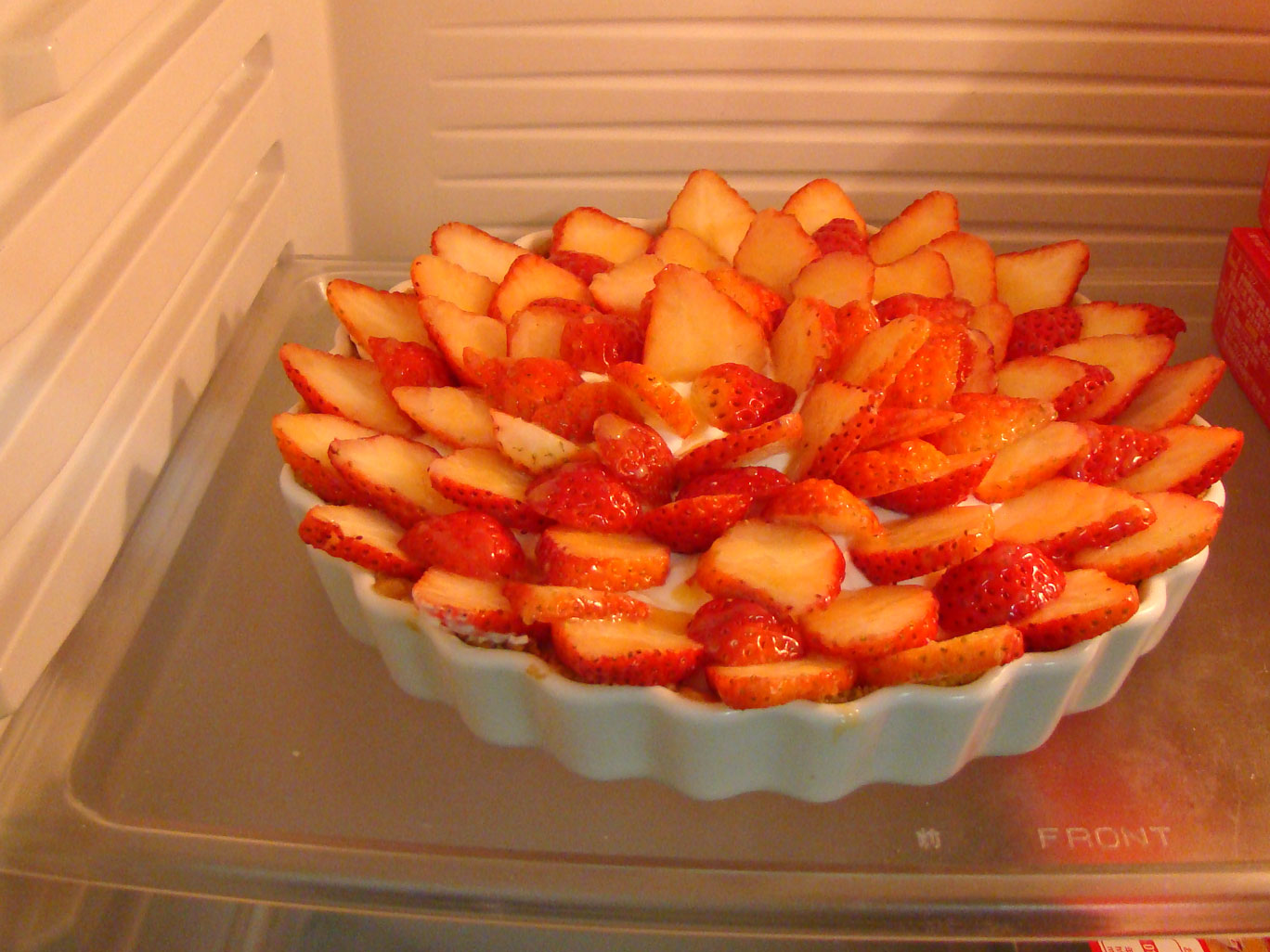 Line a 20cm flan tin with baking parchment. Put the biscuits in a strong food bag and bash with a rolling pin to finely crush them. Tip into a bowl and mix in the melted butter. Press over the base of the tin. Chill for about 30 mins until it feels firm. Slice or halve the strawberries, depending on their size.
Remove the biscuit base from the flan tin and slide onto a flat serving plate. Put 2 tbsp of the cream in a small bowl with the toffees, then whip the rest until it just holds its shape in soft folds. Fold in the yogurt, then spo
on over the biscuit base and cover with strawberries.
Melt the toffees and cream together in the microwave on Medium for 30 secs-1 min, then stir until it forms a sauce. Drizzle over the tart filling.
The tart can be chilled for a couple of hours at this stage. Dust with icing sugar before serving.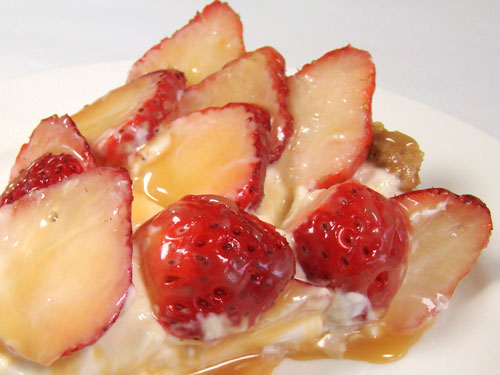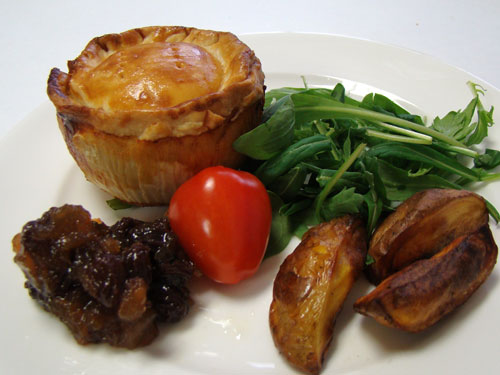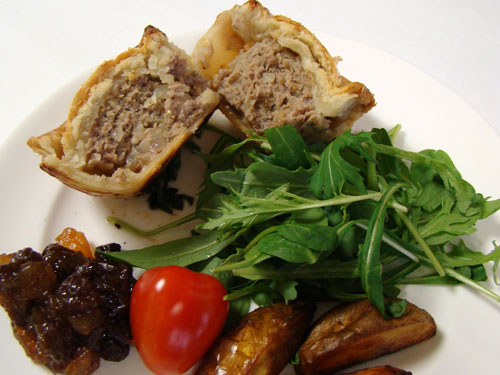 800g lean pork mince
1 large onion , finely chopped
1 tsp freshly grated nutmeg
1 tsp English mustard powder
1 tbsp Worcestershire sauce
FOR THE PASTRY
200g lard
750g plain flour , plus extra for dusting
oil , for greasing
1 egg , lightly beaten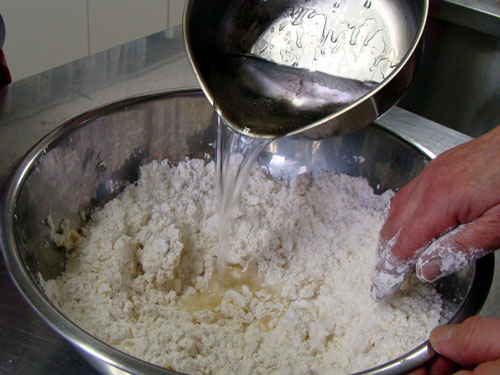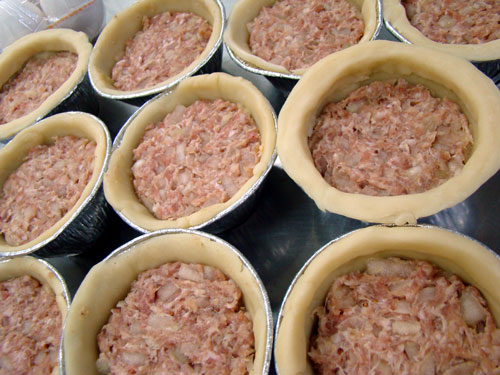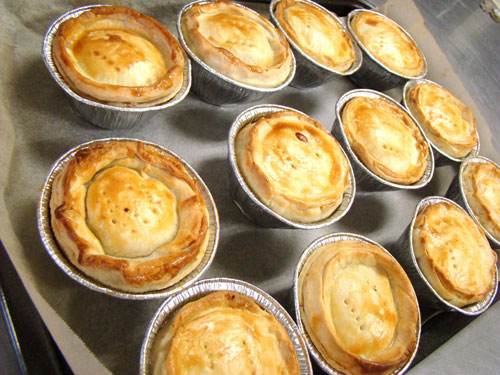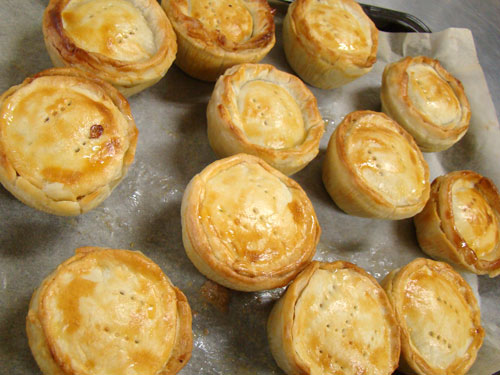 Mix the filling ingredients and season. Grease 12 holes of a muffin tin and line each with a strip of baking parchment, to make pies easier to remove from tins.
To make pastry, bring the lard and 250ml water to the boil in a small pan. Sieve the flour into a food processor and add 2 tsp salt. While processor is on, pour in lard and water mix, then blend until you have a smooth dough. Turn out into a bowl and remove two-thirds, covering the final third with a tea towel to keep warm.
Roll larger piece out on a floured surface to about 2-3mm thick - work quickly as the dough is easier to work with when warm. Cut out 12 x 11cm circles using a pastry cutter. Line each hole of the tin with the circles, pushing them in with your fingers and leaving a slight overhang.
Heat oven to 180C/160C fan/gas 4 and put in a baking tray. Divide filling between pastry cases, pushing down lightly. Roll out remaining pastry on a floured surface and stamp out 12 x 8cm circles. Brush edges of filled cases with egg, then put lids on top. Pinch together and crimp the edges with your fingers. Brush with beaten egg and set aside the rest for later.
Bake in oven for 30 mins, then remove the tin and tray, and gently take the pies out of the holes. Brush the sides and top again with egg and place directly onto the baking tray. Turn oven to 200C/180C fan/gas 6 and cook for 25-30 mins until the sides are set and tops a deep golden colour. Remove and cool on a wire rack.